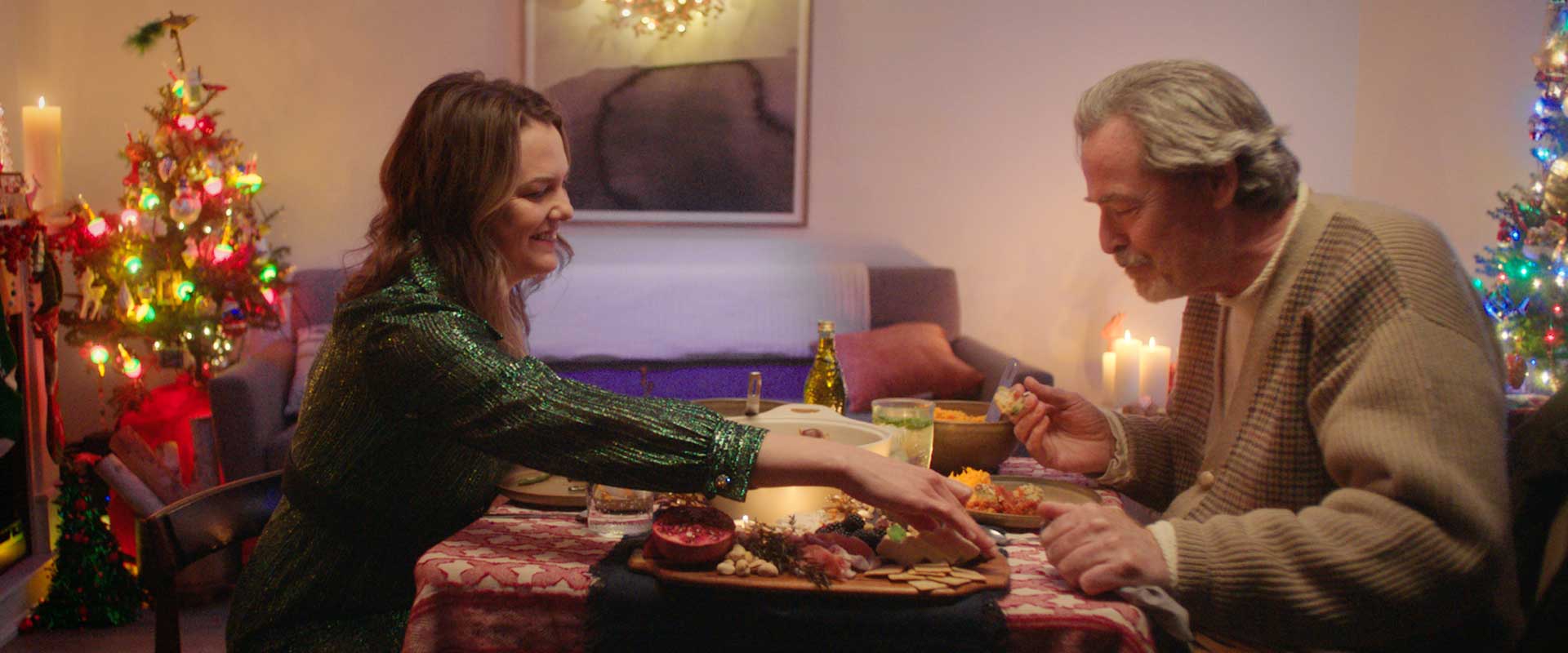 Director: Kiki Allgeier
Synopsis: Pigeon is a dark comedy about Liz, a woman in her forties dealing with the aftermath of a breakup around the worst time of year to do such a thing: the holidays. After all, tis the season to experience depression. Juggling her emotionally-absent-but-trying father and her feelings, Liz is faced with the most unlikely mirror: a wounded Pigeon.
Bio: Director Kiki Allgeier's work features tactile and cinematic imagery seamlessly paired with honest and accessible portraits of the people in front of her lens and has been featured at numerous festivals, international theatrical runs, and celebrated television outlets. Her feature documentary FEMMEfille, based on the life of French Pop Icon Isabelle Caro, was chosen as part of the IDFA Forum, aired on ARTE, ZDF, YLE, SVT, and now streams internationally on Amazon. Other credits include her short narrative film Girl And A Gun which premiered at LA Shorts Fest and Pigeon, starring Larisa Oleynik (The Secret World of Alex Mack, 10 Things I Hate About You) and James McCaffrey (Sex And The City, Broken English), which is set to premiere in the Fall of 2022.
In addition to her long-form storytelling, Kiki brings naturalistic elegance to the lifestyle commercial scene where she's directed both branded and commercial campaigns for Cadillac, Le Labo, Lexus, Ray-Ban, Prada, Le Meridien, and others. Kiki's commercially represented by Chicago-based production company Strange Loop.
Program: Do You Hear Me?– VAEFF 2022