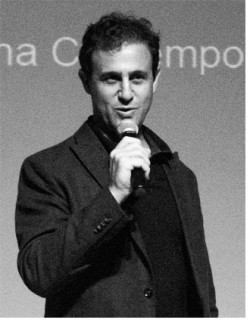 Dan Fine
Director and Chief Curator Dan Fine is an award-winning artist who lives and works in New York City. He received his Master of Fine Arts degree from the School of Visual Arts and has exhibited work in the United States, Germany and Israel. Fine founded Videoart.net in 2005 and currently serves as its director and chief curator. In 2010, he established the Video Art & Experimental Film Festival in New York City.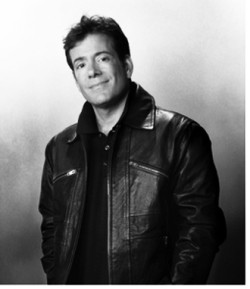 Mark Alpert
Board Member, Editorial Advisor and Panel Moderator Mark Alpert is the author of the international bestselling novel Final Theory and its sequel, The Omega Theory. A longtime journalist who has worked for newspapers, magazines and television, he focuses his writing on the connections between science and art. He is a graduate of Princeton and Columbia and currently a contributing editor at Scientific American. His books have been published in more than twenty languages. Alpert currently serves as the host and panel moderator for VAEFF.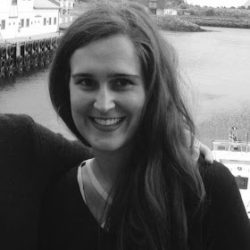 Carolina Mandía
Associate Curator Carolina Mandía is the Director of BravinLee Editions, from the gallery BravinLee Programs in Chelsea, New York and designs textiles for Ralph Lauren, the MoMA, and The Metropolitan Museum at Echo Design. She joined the curatorial team at VAEFF in 2017.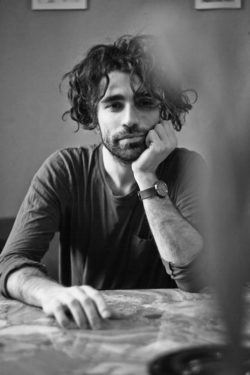 Niccolo Montanari
Guest Curator Niccolo Montanari built his experience in fashion film as one of the founding members of Berlin Fashion Film Festival. Born in Italy and raised in the UK, Niccolo is now a fashion film and video consultant. From selecting relevant speakers and jury members, curating fashion film screenings and supporting the production of the annual event, Niccolò's main focus lay in developing the communication and branding strategy of the festival. He has joined, hosted and organised several panels, workshops and presentations on the topic of fashion film, including London's Telling Tales: Fashion Cinematic – Narrative in Fashion Film, Marangoni London – An Introduction To Fashion Film and Canadian International Fashion Film Festival 2016 –Defining Fashion Film. His role as jury member has also seen him collaborate with several creative platforms including the Caribbean Fashion and Arts Feature Festival and the online platform Votd. Currently he works with brands and directors to support them in video content creation and distribution, as well as runs the London-based event The Commissioners, focusing on highlighting outstanding lifestyle-driven video content and the creatives behind it.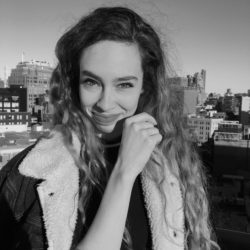 Sarah Telesca
Associate Curator and Festival Coordinator Sarah Telesca received her Bachelor's Degree in Creative Writing and French from the University of South Florida in 2014. She is a film aficionado living and working in New York and joined the VAEFF team in early 2017.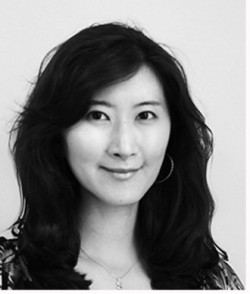 Jay Jihyun Kim
Web Visual Editor and Assistant Curator Jay Jihyun Kim is a Korean video artist working in New York City. She received her Film/Video production MFA from the Academy of Art University in San Francisco and since then has worked on short films, documentaries, and promo videos for commissioned as well as video art projects. Kim has contributed her work to institutions and events such as the Museum of Modern Art (MoMa), NY Fashion Week , and The Korean Society. She has served as Web Visual Editor and Assistant Curator for VAEFF since 2013.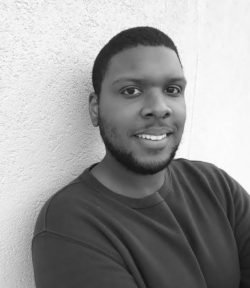 Ellison Williams
Assistant Curator Ellison Williams is a Production Assistant and art cinema devotee in New York City. He received his Bachelor's Degree in English and Creative Writing from Montclair State University in 2013 and joined VAEFF in 2017.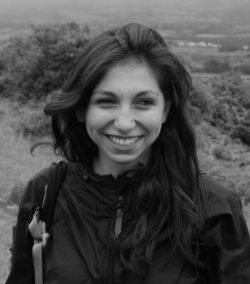 Gina Ginsberg
Associate Curator Gina Ginsberg is a storyteller and filmmaker from Seattle, Washington. She studied Journalism at the University of Oregon where she started making short documentaries. She currently lives and works in New York, where she works in production, hosts variety shows in Manhattan featuring performance art, comedy, and short films and is a contributor to BRIC TV.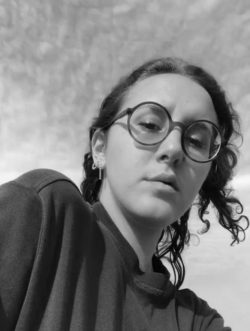 Claire Felonis
Assistant Curator Claire Robinson Felonis is an artist based in Brooklyn, NY. Claire holds a BFA from MICA in Interdisciplinary Sculpture with a concentration in Printmaking. She co-founded Lil' Gallery in Baltimore, MD and co-directed the space until it closed in August 2015. She curated shows at Ballroom Gallery, Baltimore, MD and NoMü NoMü, Washington, DC. More recently, Claire was the curatorial representative for 'Sight Specific' at this year's SPRING/BREAK Art Show. Claire joined VAEFF in 2017.
Ethan Hamilton
Assistant Curator A native New Yorker, Ethan is currently preparing to work in film in Los Angeles. Graduating from Brandeis University in 2016 Ethan has previously worked as a freelance script reader for several years. He joined the VAEFF team in 2017.
Neco Turkienicz
Creative Advisor and Board Member Neco Turkienicz is an international accomplished film director and editor, living in New York. Born in Brazil and graduated from the Tel-Aviv University's Film & Television School, Neco has worked for more than 20 years in broadcast and cable television in Israel and in the US. He directed and edited seven documentary films for Israeli television and has served as Creative Director in two major animation companies in New York. He has been a board member and creative advisor at VAEFF since 2010.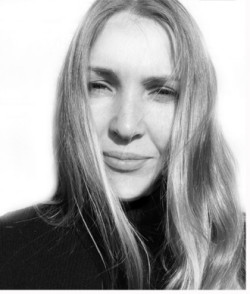 Eleanor Findlay
Assistant Curator Eleanor Findlay is an Australian who holds a Bachelor of International Studies from the University of Sydney. After living and working in New York City, she now lives in Sydney, working in editorial and print production. Eleanor has worked for various festivals, on local film productions, and writes regularly about local arts and film events. She has served as Assistant Curator for videoart.net and VAEFF.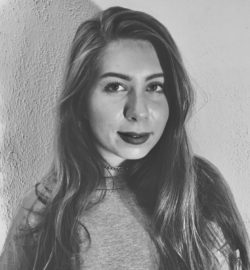 Carson Cary
Festival Coordinator Carson Cary is a student in the School of Filmmaking at the University of North Carolina School of the Arts and plans to graduate in 2020 with a BFA and Concentration in Producing. Carson is an editorial intern for Film Comment, the Co-Editor of Between the Frames, the Producer of the UNCSA Digital Media team, and a feature juror for RiverRun International Film Festival. She joined the VAEFF team in 2017.