Fashion Film
The New Wave
Screening at DCTV on November 9th & Tribeca Film Center on November 10th

In recent years, fashion film has gravitated toward the conceptual, eventually evolving into an art form in its own right. VAEFF has recognized the phenomenon of this new wave of fashion film and has included the genre in its selections for several years now.
This year, VAEFF is excited to present its newest program: Fashion Film – The New Wave, put together by guest curator Niccolo Montanari, one of fashion film's most prominent curators.
Curator's Statement
The following program is meant to give an overview of outstanding fashion film content. Though what comes under this term is yet to be agreed on, this is precisely the strength of this genre and what makes it particularly interesting. Fashion, film, music and dance come together to give rise to highly creative video content to be enjoyed regardless of its affiliation to a specific brand. This is my personal pick​ from the past five years​​ in what I see as a visual journey across the world of fashion film.​ – Niccolo Montanari
PROGRAM CREDITS
Camper S:S15 Campaign Video // Daniel Sannwald

Lady Dior "Enter the Game" // Eliott Bliss
Hyojoo X Vogue Japan // Lacey
Fashion Film // Matthew Frost
Paris Go Zones – i-D Magazine // Cyprien Clément-Delmas
RGB // Daveion Thompson
Anaak – SS16 – Escape // Georgia Tribuiani

Jumper // Justin Anderson
A Tribute to Thierry Mugler // Mathieu César
INORI // Nobumichi Asai
Cut To Bliss // Moree Wu
Cycle // Kouhei Nakama
OY – "A New Planet is Born" // Zeitguised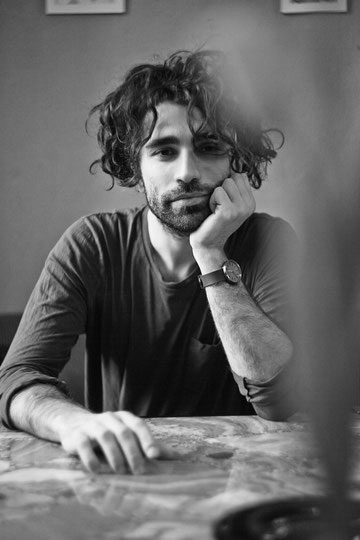 Curated by Niccolo Montanari
Niccolo Montanari built his experience in fashion film as one of the founding members of Berlin Fashion Film Festival. Born in Italy and raised in the UK, Niccolo is now a fashion film and video consultant. From selecting relevant speakers and jury members, curating fashion film screenings and supporting the production of the annual event, Niccolò's main focus lay in developing the communication and branding strategy of the festival. He has joined, hosted and organised several panels, workshops and presentations on the topic of fashion film, including London's Telling Tales: Fashion Cinematic – Narrative in Fashion Film, Marangoni London – An Introduction To Fashion Film and Canadian International Fashion Film Festival 2016 –Defining Fashion Film. His role as jury member has also seen him collaborate with several creative platforms including the Caribbean Fashion and Arts Feature Festival and the online platform Votd. Currently he works with brands and directors to support them in video content creation and distribution, as well as runs the London-based event The Commissioners, focusing on highlighting outstanding lifestyle-driven video content and the creatives behind it.
VAEFF 2017 Venues
Tribeca Film Center
Downtown Community Television Center (DCTV)