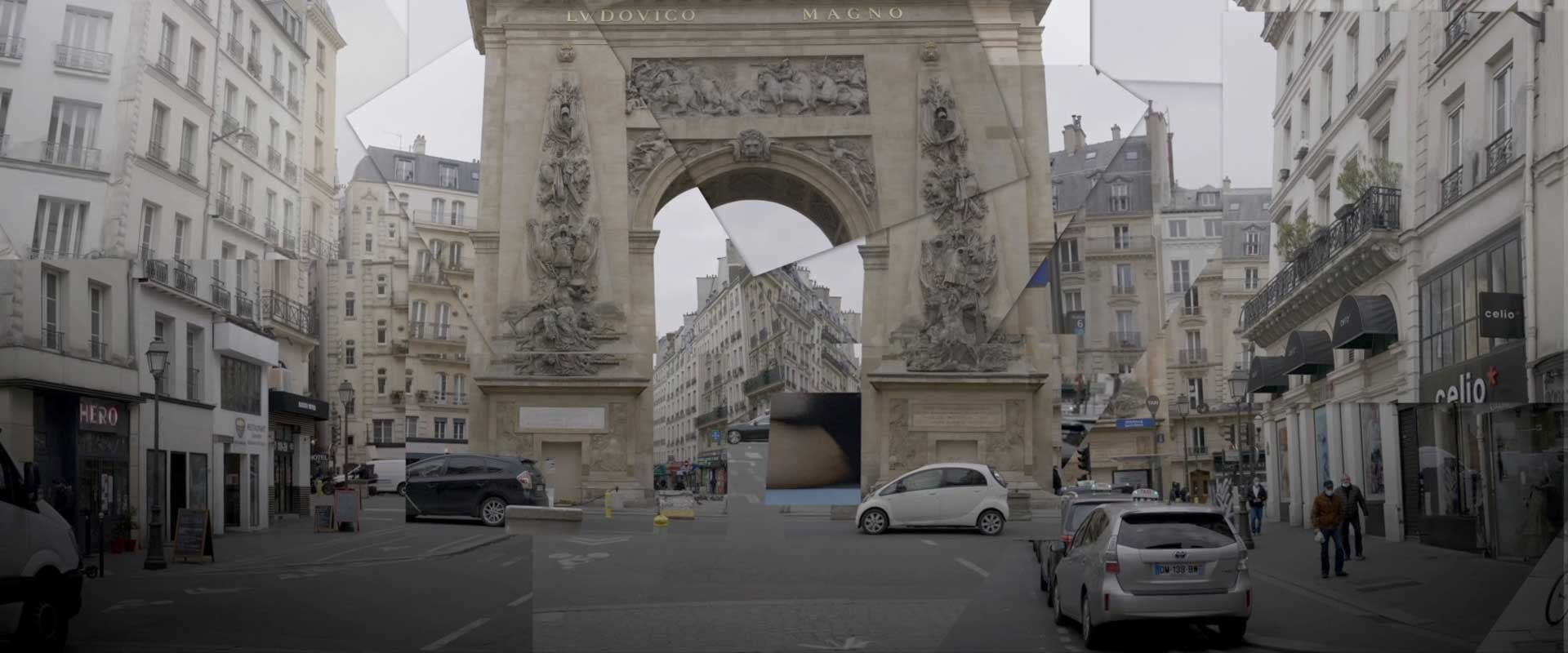 Director: Nic Koller
Synopsis: Created entirely as a Cubist, moving collage, the visuals for "Yā Snīn Hubbī" were a long-distance collaboration between oriental-jazz-rock quintet, SARĀB, and New York City based video artist, Nic Koller, during worldwide lockdowns for COVID-19. Shot in Paris by SARĀB and cameraman, Guillaume Muschalle, while following detailed instructions and sketches provided by Nic, this music video explores love as a haunted game of hide and seek, a world falling to pieces when love is lost, and human connection over great distances.
Bio: Nic Koller is a multidisciplinary artist whose works explore the outer-boundaries of collage. Regardless of the medium, Nic depicts common people and places as representations of people while embracing spontaneous, collaborative moments as the foundation of their process. They began working in video collage over 7 years ago and have found that this alternative multi-camera style speaks to the hyper-stimulated and fractured space that many of us live in today. Over the last 2 years, Nic has merged their video & painting practices in an attempt to create new images, moving paintings that combine digital and analog forms. Nic curates for Straight Through the Wall, a guerrilla Arts Collective that projects video art onto walls throughout NYC, cartoons about art and technology for the New Yorker, and Nic's first VR film, Flowers & a Switchblade, premiered at Sundance Film Festival's New Frontier Exhibition in January 2020.
Program: Color, Movement & Space – VAEFF 2021