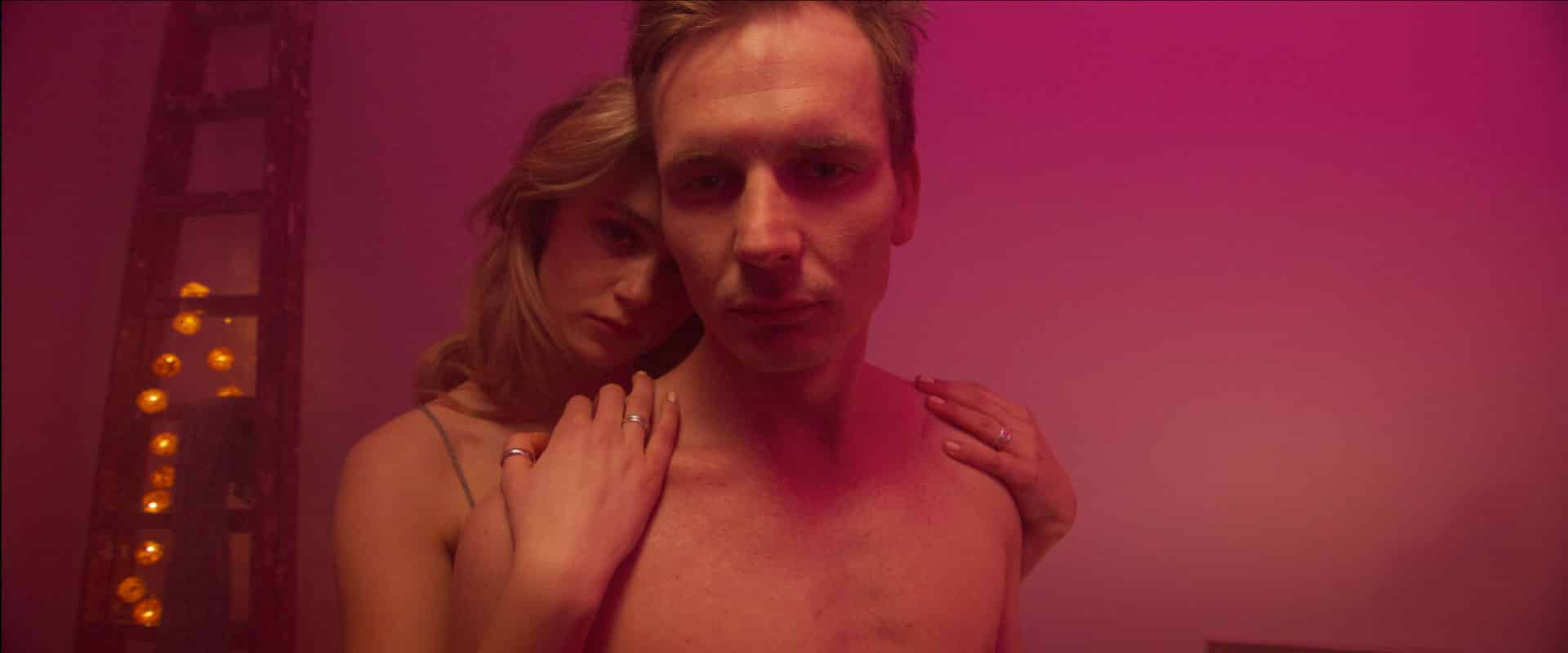 Director: Teymour Tehrani
Synopsis: Here HE (27) is. A disappointment! As he observes himself in the gloomy light of his living room mirror, the young man starts to hear intensifying voices from his past. He has failed everyone – especially himself. He envisions himself as a strong, ambitious, masculine version but these vibrant images of an unfulfilled self-idealisation do not hold any truth anymore, nor do they offer perspective to go on in the same manner. At the brink of a mental breakdown, he just manages to tear himself away from the living room mirror.
He finds himself in the solitude of nature. It is bright day and it seems to be a different time and a different place. After a moment of disorientation he locates a shiny structure in the distance. Attracted by its mystical appearance he approaches the unknown. The erecting mirror columns in front of him reflect his image and feel in this environment alien-like. He enters and gets absorbed by the sheer size of the unreal surroundings. It is at the heart of the structure where he discovers HER (27), an embodiment of femininity. But it is her aura that he is immediately drawn too. This familiarity and her gentle smile provides for him the comfort to face her from close range. The energy of this close encounter transfers them away.
A pink bedroom. Yet another unknown and artificial place. The mattress camp he finds himself on reminds him at first glance of his dark state. He just recently had spent a lot of time not able to engage in reality. However, now he is not alone. He receives and accepts her comfort, feels cheerfulness alongside her and learns to enjoy the beauty of a relaxt moment with her again. It is the influence of her female soul that provides him with a new sense of self-acceptance. Through her he is able to transform to an inspired being as he incarnates to a complete human, ready to be born again into the world.
He wakes up on the hard wooden floor of his living room. As he gets up, morning has broken. He looks into the mirror in front of him and is greeted by her smiling reflection. He is for a moment unsure since he alone occupies the room, just before he finds himself smiling back at her out of the mirror.
Bio: Teymour Tehrani is a German-Iranian filmmaker who works as a screenplay writer, director and producer. He received education at the Northern Film School (UK), FAMU (CZ), Filmakademie Baden-Wuerttemberg (Ludwigsburg, GER) and was awarded a scholarship to the UCLA (USA). Since, Teymour Tehrani has worked on both commercials and feature films. His last film "ANIETIÉ, and the Sky will be there" was acknowledged around the world, as a valuable European contribution to the Black Lives Matter movement.
Program: Beauty, Sex & Shame– VAEFF 2023