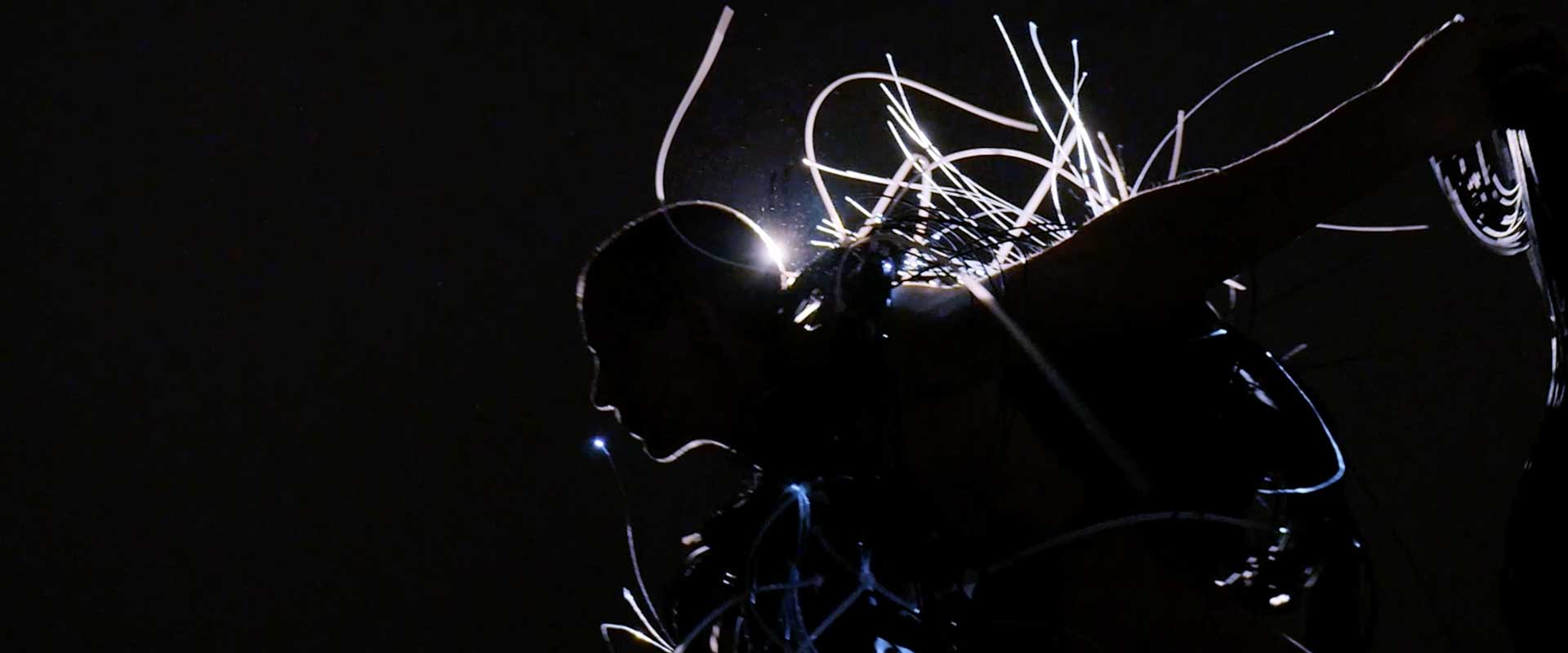 Director: FARO Studio
Synopsis: FIBRA is An exploration of our perception of virtually created worlds through a light choreography.
In a world highly influenced by hyper-realistic CGI artworks, motion-tracking technology and procedural visual effect software, this piece challenges the perception of the viewer by creating digital looking light composition with an analogue approach.
Inspired by the suits used in motion capture (Animac – 1968), a costume made out of over 500 tails of low-tech fibre optic paints dots of light resembling digitally created images
Bio: FARO Studio is a multidisciplinary art and design practise,
exploring light as the main material for creation and expression.
Founded in 2017 by Cecilia González Barragán, Andrés Bravo and Sofía
Arredondo, the studio is split between México City, London and New
York, operating internationally across multiple creative industries
including art, performance, events and architecture.
Taking on projects from concept to execution, with a background in
light and industrial design, architecture and art, their creative and
technical skillset result in engaging experiences exploring the
relationship between light, space & people.
FARO has been commissioned and collaborated closely with brands such as
Hermès, Prada, Loewe, Bvlgari, Muji, Mulberry, Estée Lauder,
Christopher Kane, Dr Martens and Aesop; and with artists including Sin
Wai Kin, Diego Vega Solorza, Maria Isabel Arango, Fabiola Iza, Anagram
and Björk.
Program: Color, Movement and Fashion – VAEFF 2022