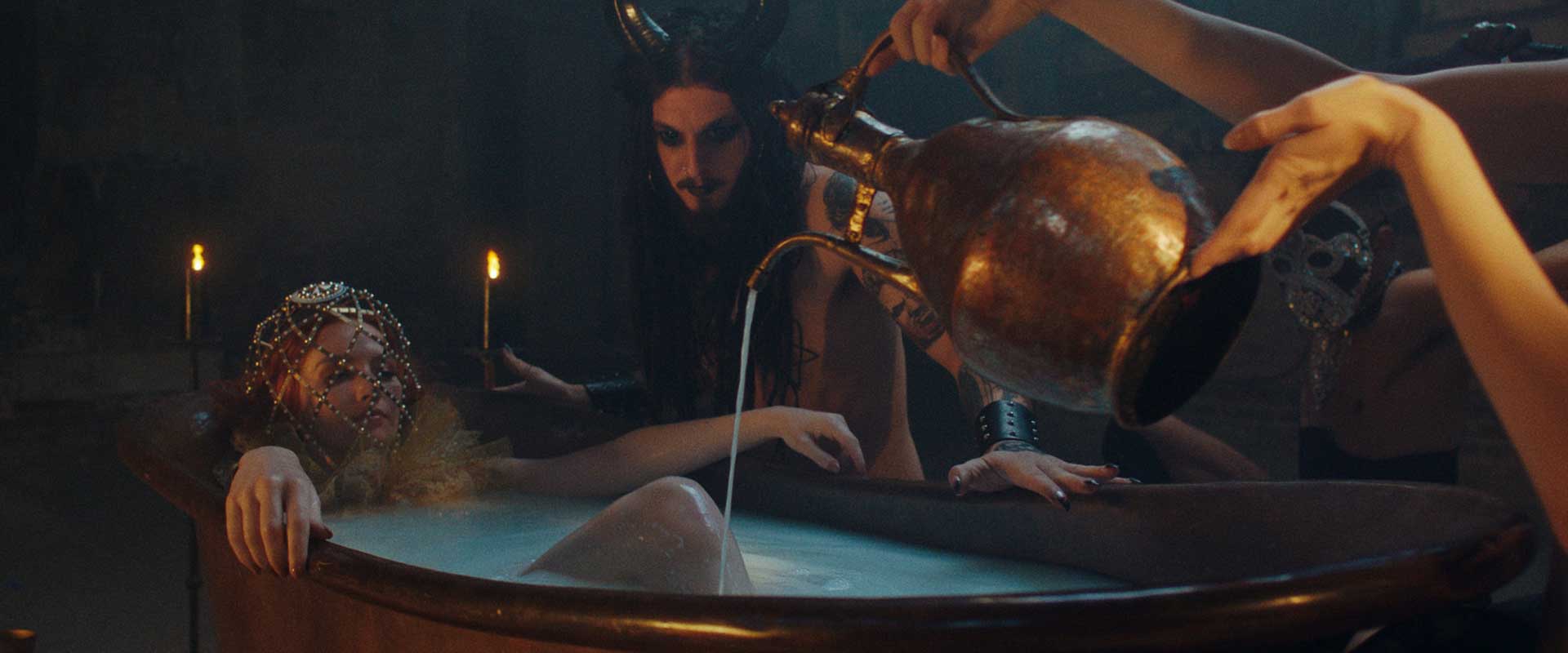 Director: Alexander Miguel
Synopsis: In the House of Mystic Magic you will find all sorts. Creatures from Heaven to Hell and anything in between. Depicting a variety of scenarios all playing with the concept of the deadly sins, we showcase Mystic Magic's fascination with dark, animalistic luxury couture. In today's society more than ever the deadly sins powerfully elucidate some of the core emotional drivers of human behaviour which we explore in this avant-garde style short film.
Bio: Alexander Miguel is a Spanish/Norwegian director with extensive experience in fashion, short film and music video production. He has a BA in Film Production from SAE Institute in Sydney and an MA of Directing from Met Film School in London. His trademark is captivating and visually rich imagery with over-the-top production design often featuring fantastical and surreal elements. Notable works include his short film "Entanglement" Starring West End star Jenny Gayner, music video "Court Jester" by pop artist Chess Countess, and fashion films "Narcissus" and "The Brides Of Dracula".
Program: Beauty, Sex & Shame – VAEFF 2023