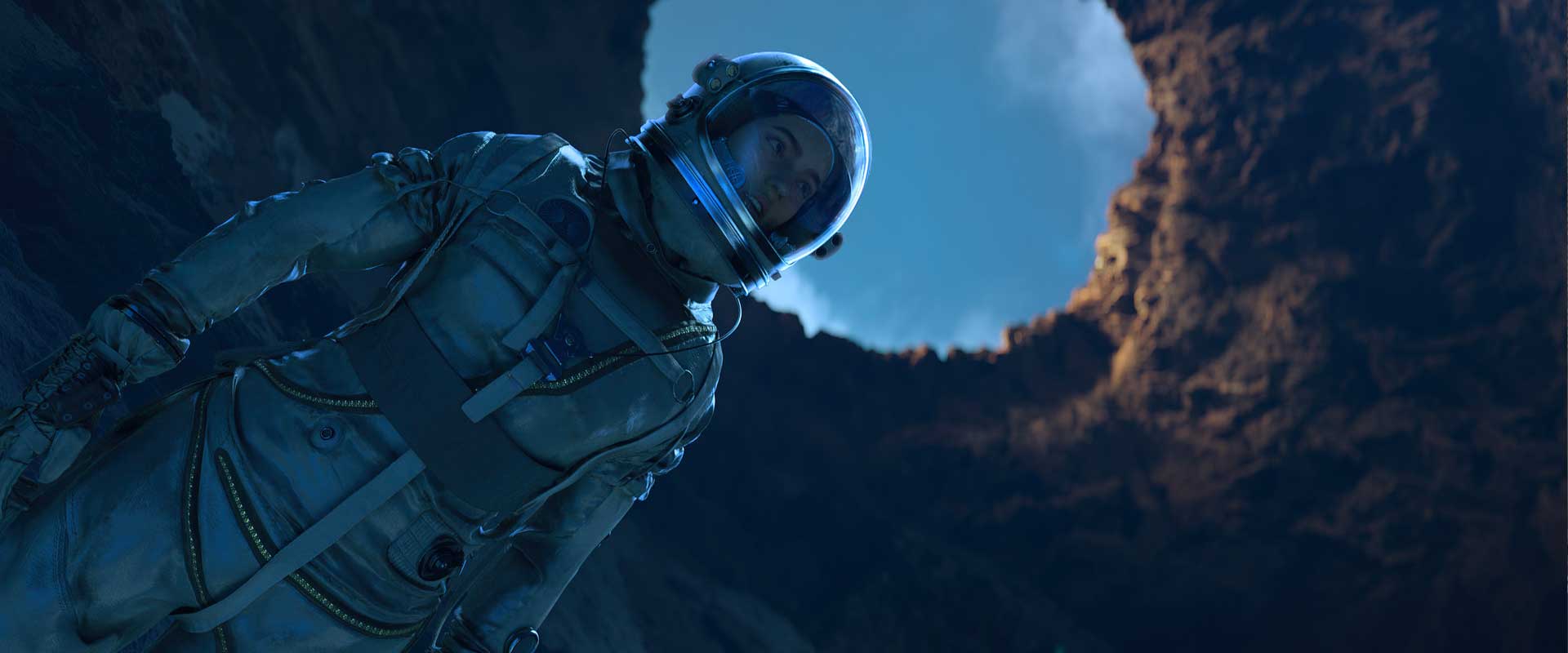 Director: Ina Conradi, Mark Joseph Chavez
Synopsis: Set in the distant future, a female astronaut in search of untouched lands finds herself gravitating toward a mysterious force in a strange cave. The viewer follows her through a journey of discovery and understanding as she gets pulled into another dimension, her 'self' entwined and connected with the larger fabric of the universe.
Bio: Ina Conradi is an award-winning artist living and working in Singapore since 2005, also based in Los Angeles. She produces and co-curates immersive spaces and site-specific audio-visual media content that thematically and spatially interacts and augments the space.
Program: Something is wrong… very wrong! – 2023