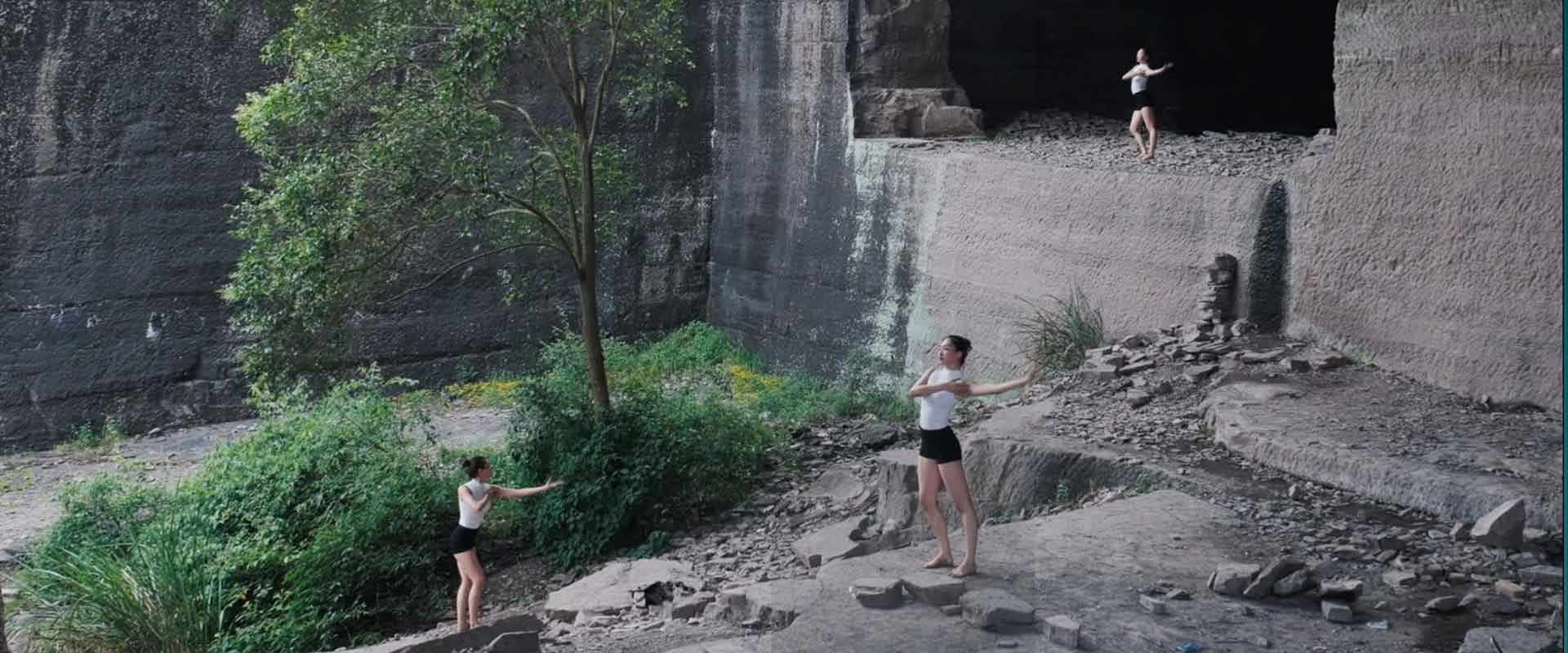 Director: Xinge Li and Ginny Jiang
Synopsis: Tides is an exploration of torso, inner points and space.Ginny Jiang takes the physical mechanism of the body and the variability of space at the historical level as her motivated point, presenting the mysterious, oriental spatial exploration and repressed personal emotions in this film with a nomadic structure. Xinge Li establishes an emotional connection between the body and space, between the micro body and macro body, private space and public space, the self and the other, and extends the temporality of folded space and the contradiction and integration of the individual and nature with dance images. This work combines sound, text, and props, and contains narrative structural choreography, site-specific improvisation, and the director's individual experience.
Bio: Xinge Li, currently majors in Film MFA at the School of Art of Peking University. Non-fiction experimental images division. She is good at the application of anthropology film and documentary experimental images.Her works have been shortlisted for 2020 Golden Rooster Films Project Market, 2020 Macau International Film Festival, 2020 Hong Kong International Youth Film Festival, 2019 China Documentary Academy Award.
Ginny Jiang is an interdisciplinary artist, teacher, and choreographer pursuing an MFA in dance at the University of Michigan. Their work focuses on the body, feminism, improvisation, site-specific performance and ecosystems.
Program: On The Edge – VAEFF 2023