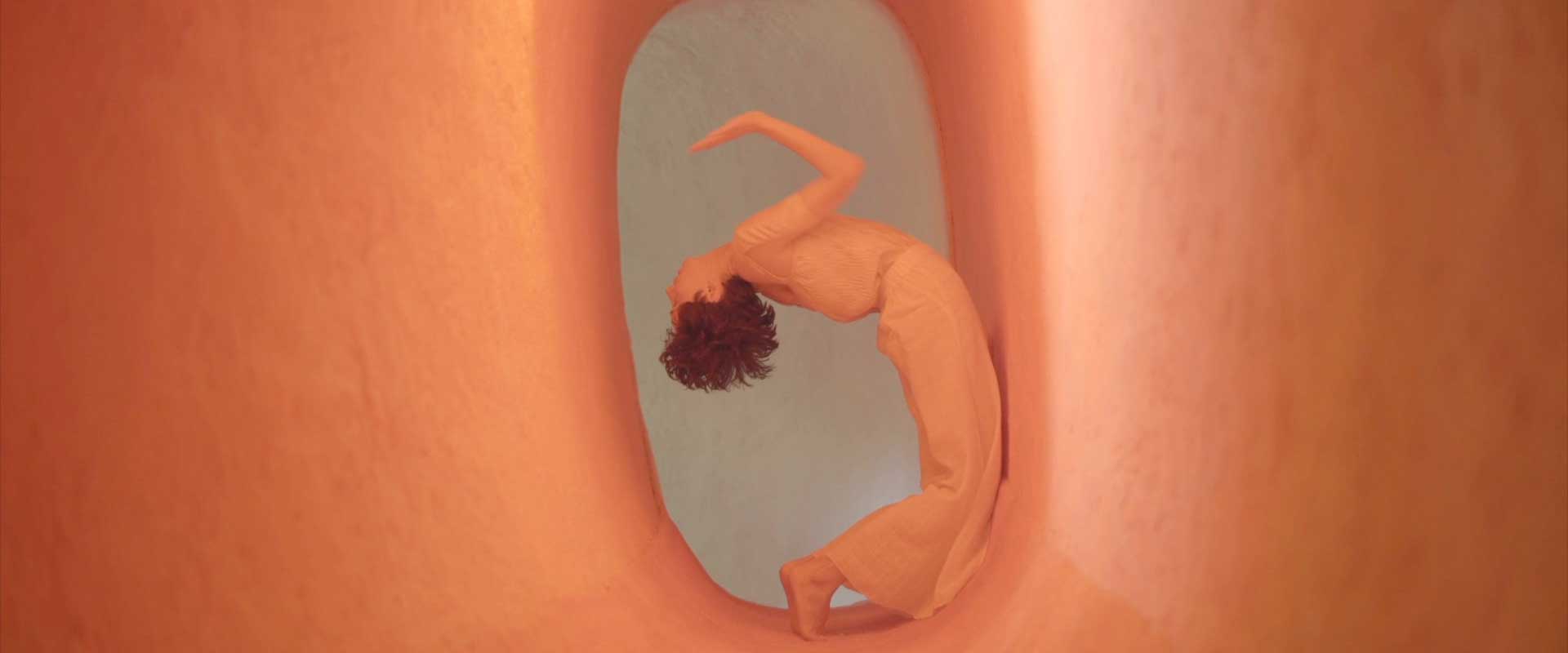 Director: Ania Catherine & Dejha Ti
Synopsis: Little Ashes 'The Temple' is interpreted into an intimate work of screendance merging raw performance, architecture, film, and music, defined by moments in which those elements merge into a singular feeling that is both familiar and unreal at the same time. A duet of camera and human being, the stage none other than lauded Mexican architect Javier Senosiain's Casa Organica.
Bio: Ania Catherine and Dejha Ti are an award-winning LA-based experiential artist duo whose practice merges environments, technology, and performance art. Rooted in the understanding that immersion is not only a physical state but also an emotional one, their approach employs nuance in scale, producing a feeling instead of a spectacle. Their expertise collide—Ti's extensive background in immersive art and human-computer interaction, and Catherine an established choreographer, performance artist and gender scholar—in large-scale conceptual works recognizable for their signature poetic approach to technology. Past interviews and international speaking engagements include BBC Click, Bloomberg ART+TECHNOLOGY TV series, Christie's Art+Tech Mixed Reality Summit, S+T+ARTS, SXSW, Crypto and Digital Art Fair, MUTEK Montréal, Museum of Contemporary Digital Art, SCAD Museum of Art, Factory Berlin, Data Week and Tech Open Air.
Program: Color, Movement & Space – VAEFF 2021