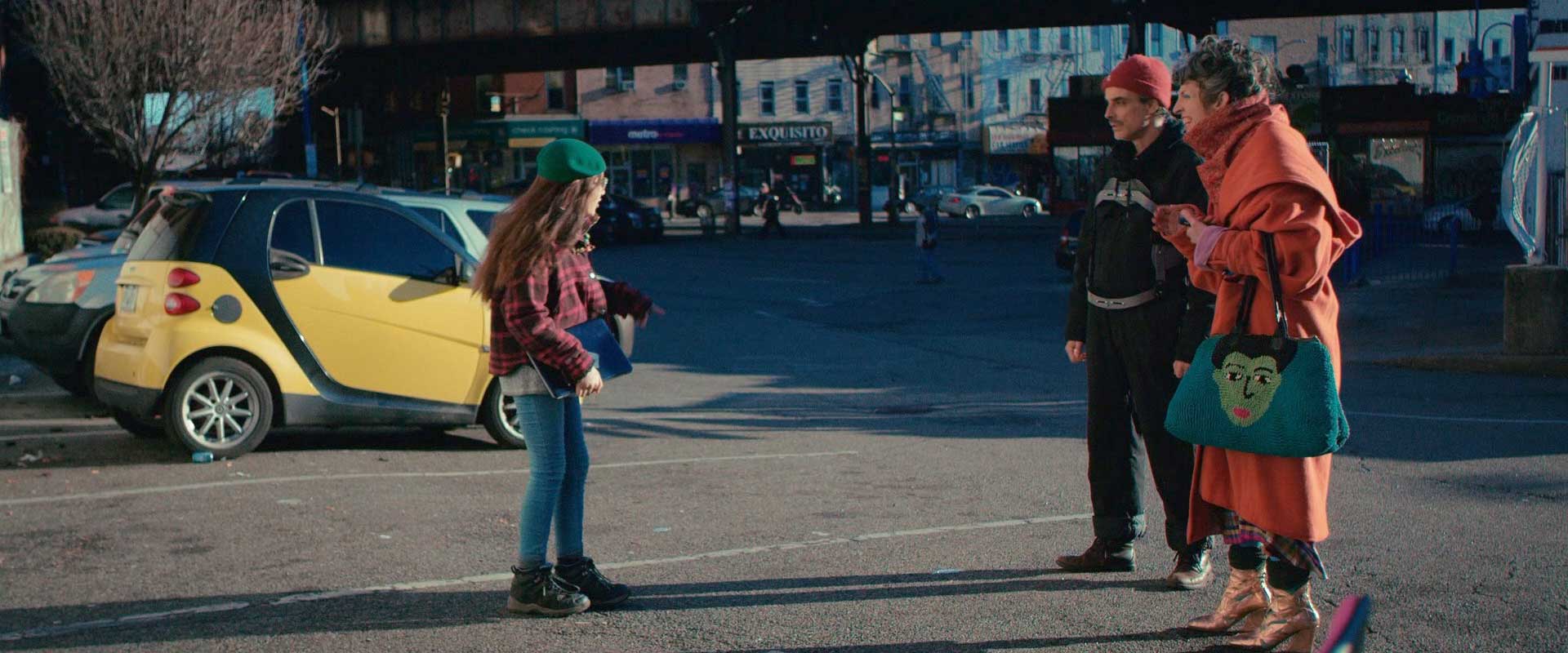 Director: Savannah Knoop
Synopsis: In the Bushwick White Castle parking lot at the intersection between popped collar hipsters, and blue collar grandma's, two feral, genius, hacker children, LEANNA and SOFIA, await their Bit Coin Tumble #53 Craigslist client– the two grey market entrepreneurs tumble bit coin as advertised and, if it seems worth it, steal identities as a bonus. Enter JOAN, a warm, eccentric and sporting writer, and LUIS. The exchange becomes a dance between strangers of assumptions and moral calculations.
Bio: Savannah Knoop is a NY-based artist and writer. They have exhibited their work and performed at venues such as the Whitney, MoMA, the ICA Philly, and the Leslie Lohman Museum. In 2007, they published their memoir Girl Boy Girl: How I Became JT LeRoy ( Seven Stories Press) and adapted it into a screenplay, co-producing the resulting feature-length film JT Leroy (Universal Pictures, 2019) starring Kristen Stewart and Laura Dern. Knoop has written essays for the LA Review of Books, 032C, Dazed, BOMB, Critical Correspondence, and Cultured Magazine. They conceived of The Tumbler during winter solstice of 2020; and shot the project in January 2021 in Brooklyn, New York.
Program: On the Edge – VAEFF 2021