November 1, 2018 – VAEFF 2018 kicked off with a collaborative outdoor screening that previewed five films from the 2018 program on a large white wall in the heart of Dumbo.
This outdoor viewing experience was made possible thanks to the collaboration between New York City's very own VAEFF (Video Art and Experimental Film Festival) and STTW (Straight Through the Wall), a grass-roots arts collective based out of Brooklyn.
As people approached 54 Jay Street, they first noticed loud music. Walkers & bicyclists stopped in the middle of the street to watch as others took out their smartphones to document the scene: the VAEFF STTW video program glowing, over two stories tall, on a nearby wall. Equipped with a generator, projector, and amplifier, STTW brought the full experience of these art, dance & fashion films directly to this Dumbo city wall. Crowds gathered for this energetic & connective screening of films by Roman Reyes, Ramon Rodriguez, Redha Medjellekh, Tamara Hansen & Sarah Elgart.
The screening started at sundown (6PM) on November 1st, one week before the start of VAEFF's three-day video art and experimental film festival. The program ran on a loop for three hours at 54 Jay St, Brooklyn NY 11201. VAEFF would like to thank the filmmakers, STTW and everyone who attended!
Photos from VAEFF STTW Special Screening: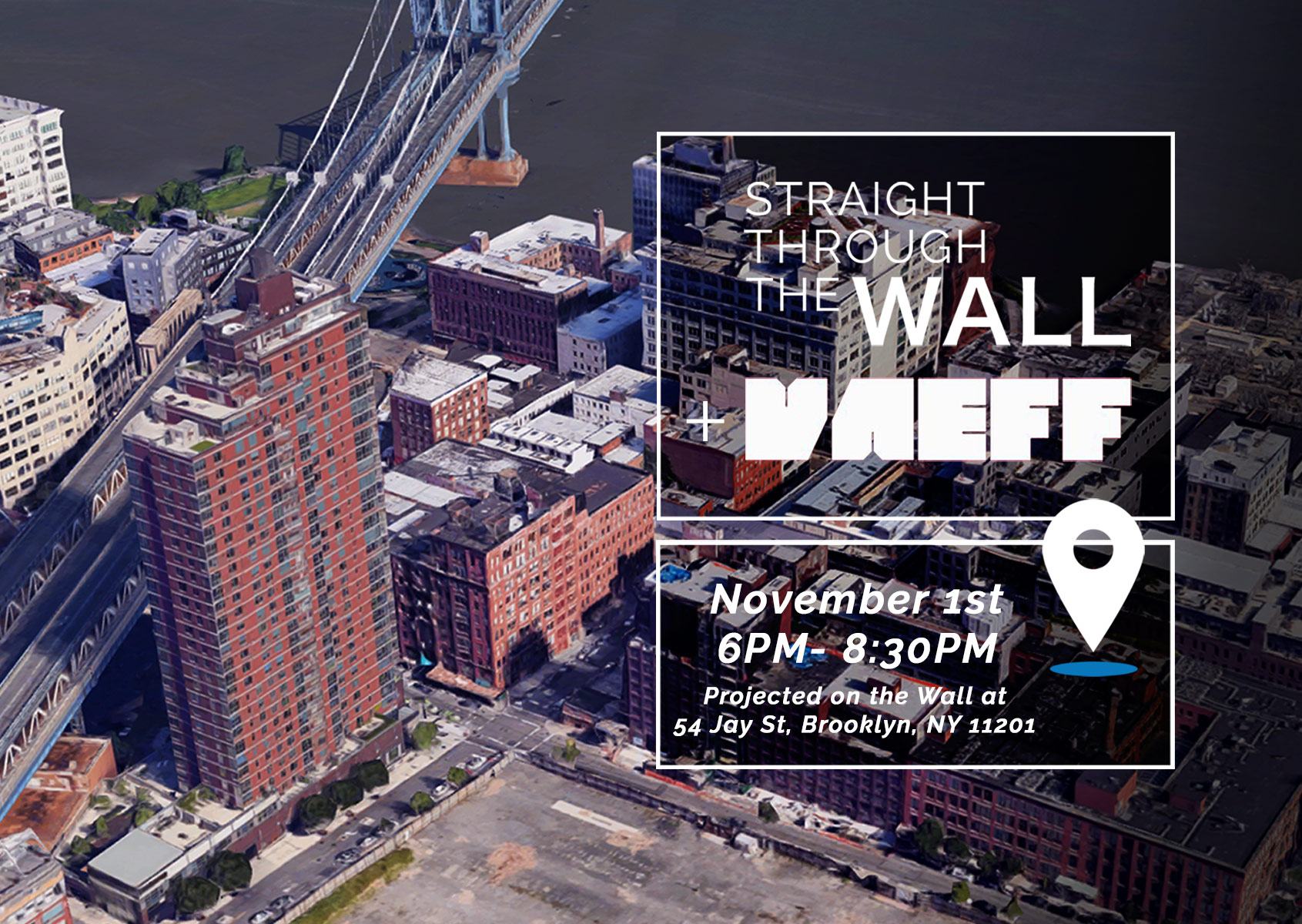 Tomboy // Roman Reyes
Rouse // Ramon Rodriguez
Am I Paris // Redha Medjellekh
Unfettered // Tamara Hansen
Ghost Story // Sarah Elgart
VAEFF 2018 Venues
Tribeca Film Center
Downtown Community Television Center (DCTV)