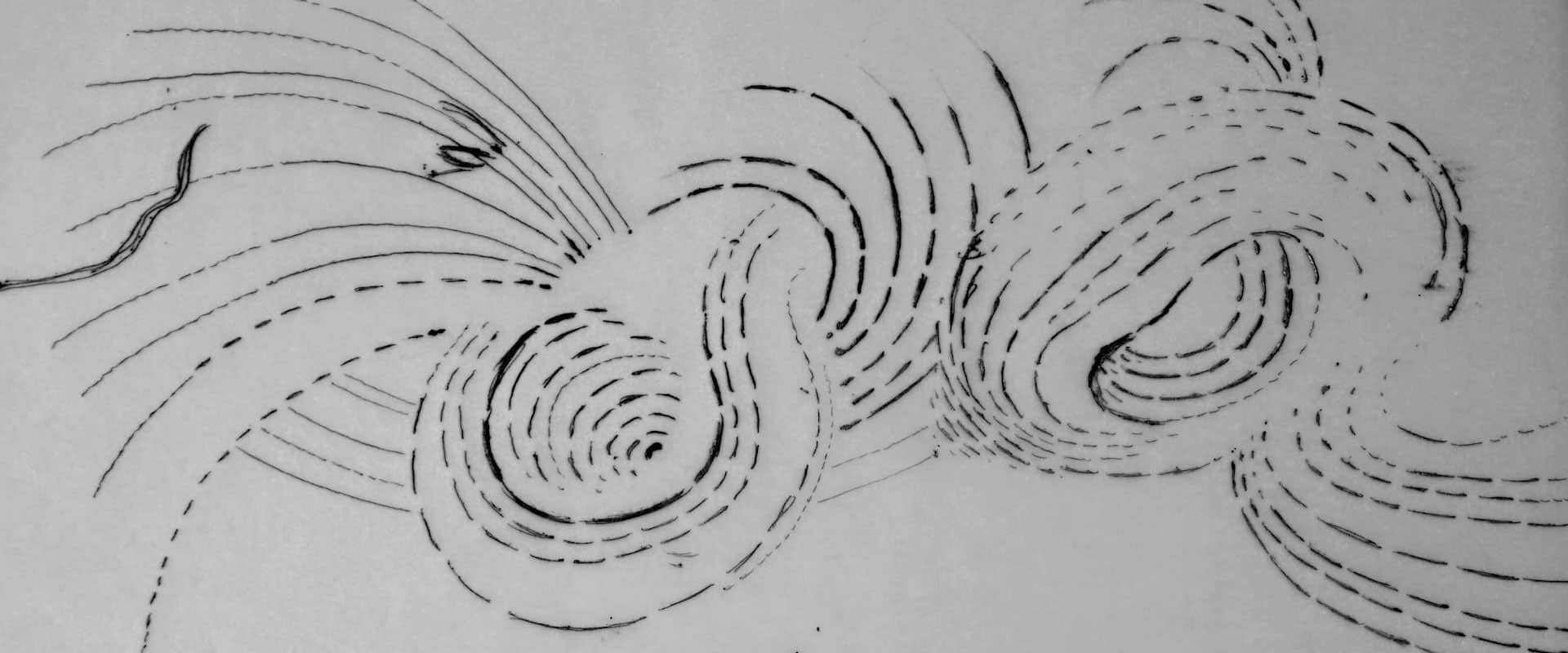 Director: Adolfo Ruiz
Synopsis: Whirlwind is a hand-drawn animation, consisting of over 700 ink drawings, rendered during the early stages (from March to July) of the 2020 global pandemic. The film's visuals were elicited by unfolding events during these months. The process of drawing this film, frame by frame, coincided with a unique sense of time and space that emerged during the pandemic. Rendering visuals within a bounded paper surface became analogous to daily rituals within a bounded living space. Influenced by early twentieth century animation, this film attempts to visualize new rhythms of life emerging during a time of rapid sociocultural change—shifting away from carefully controlled perspectives and vanishing points, while depicting a constant sense of movement and transformation.
Bio: Adolfo Ruiz was born in Barcelona, Spain. He studied art and design at the Escuela de Arte de Jerez and the University of Alberta. After working as a graphic designer in England and Canada he began making hand drawn films in 2012. Since that time, many of his films have emerged through community-based research—involving collaborations in urban intercultural contexts, and on Dene lands in the Northwest Territories of Canada. His work explores how cultural memory, lived experiences and oral history may be embodied through animation. Films have been screened at the Athens International Film and Video Festival, Ethnografilm, the Black Maria Film Festival, and by the Franco-German culture channel, Arte. He is currently Assistant Professor of Design and Storytelling at MacEwan University in Edmonton, Canada.
Program: Color, Movement & Fashion – VAEFF 2022