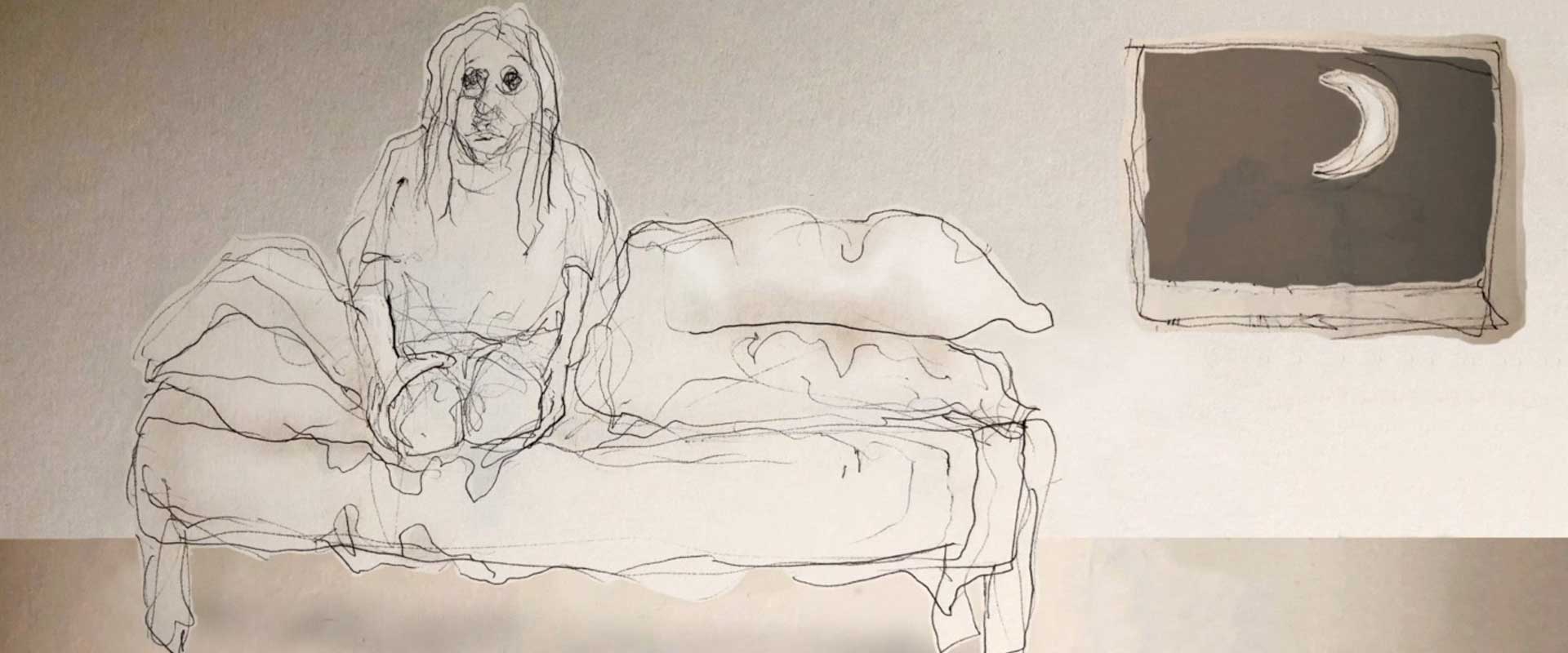 Director: Katy Shepherd
Synopsis: The animation was largely formed from a series of biro drawings from my sketchbook depicting moments of restlessness and increased anxiety during a sleepless night. I drew upon my experiences of trying to sleep in a century which seems to only offer up ever worsening news and dire forecasts for our future with no solutions in sight for our predicament. Another source of inspiration are my personal experiences with hypnopompic hallucinations, which occur as you awake and the tricks my brain can play on me as it tries to make sense of the impoverished images my aging eyes send it in the darkness of the night.
Bio: Katy Shepherd was born in Bournemouth in 1961 and studied painting at Sheffield Polytechnic. She later received an MA for painting from the Royal College of Art in 1991. After leaving the RCA she quickly became interested in working digitally with the software that had become widely available and learnt how to create short films from manipulated photographs. Her animations have been exhibited screened in many galleries and venues in the including – Tate Britain, the Victoria and Albert Museum, the Institute of Contemporary Art, the Photographers Gallery, the Parasol Unit and the Curzon Cinema Shaftesbury Avenue, London. In recent years she has employed more "old school" lo tech methods to create animations, employing her skills as an artist to paint and draw animations. After nearly three decades of living in London she has now returned to live on the Dorset coast where she has built a studio.
Program: On The Edge – VAEFF 2022