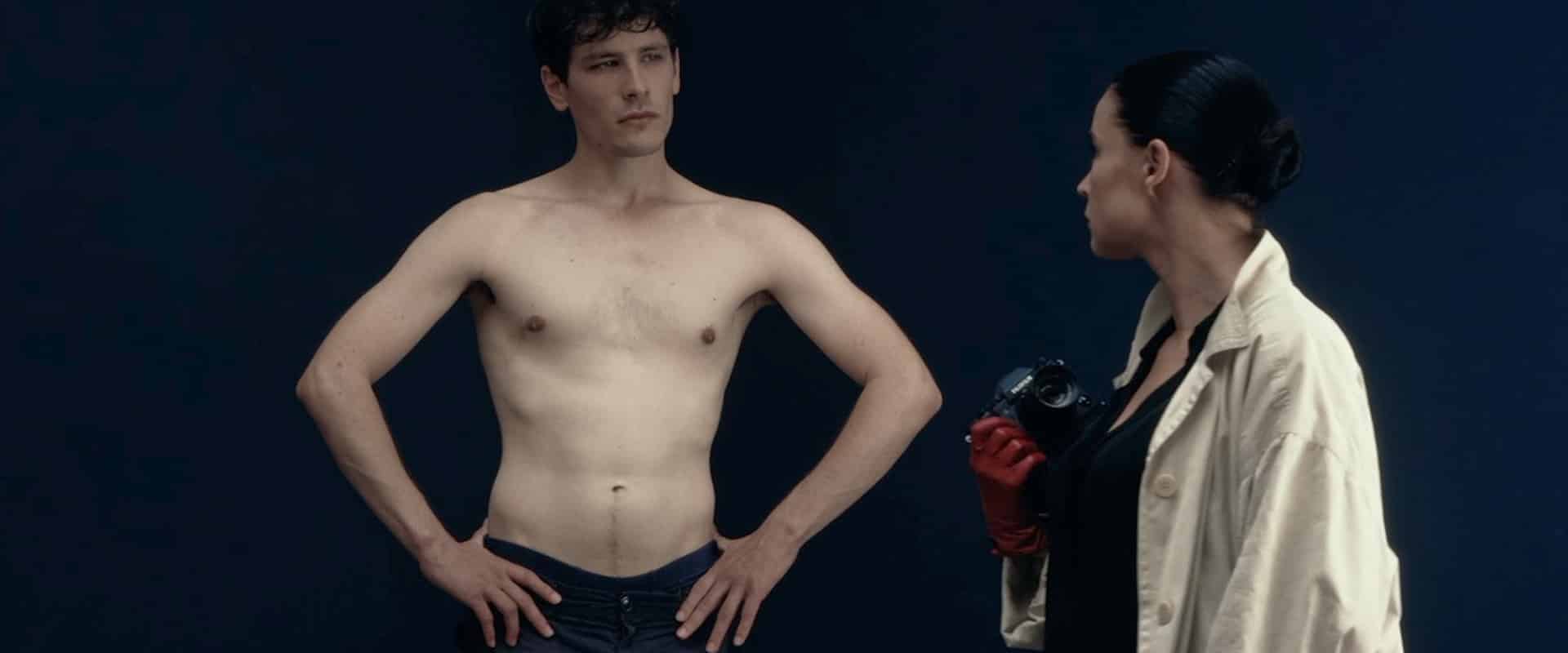 Director: Marc Comes and Pola Sieverding
Synopsis: RES POLA is a metaportrait starring the artist Pola Sieverding and her work. Res Pola leads through a world full of signs, inspirations and references, meditating on concept, desire and value creation….The collaboration of filmmaker Marc Comes & the protagonist is a homage to the intentional, the artificial, the sovereignty of artistic authorship, as a decided counter-position to psychologising portraits. An adventurous red glove, an independent sound level and the hermaphroditic cryptocurrency "Oysters" serve as central motives.
Bio: Marc Comes is a German director of film & photography. Trained as a photographer and socialized in the Cologne art scene of the 90s, Marc developed his interest in film through collaborations with artists (Rosemarie Trockel, Carsten Höller, Marcel Odenbach) and expansion into the field of commercials and feature films (Jan Schomburg, Sandra Hüller, Maria Schrader). In his own artistic and award-winning short films (Maria, Jivan, Rosemarie), Marc developed his photo-based film language, which composes intensities with more of an essayistic eye and subverts expectations of common narratives without abandoning the means of suspense.
Bio: Pola Sieverding is a visual artist who lives and works in Berlin. In her film, video, and sound works, Pola Sieverding examines the human body as a bearer of historical narratives, which in turn shape contemporary discourses on the social body. Fundamental to this is the idea of portraiture in the sense of an interpretative reading of cultural inscriptions in human bodies, be they ancient torsos, wrestlers, or protagonists of different sub- or countercultures. One of the most powerful elements of Pola Sieverding's work comes from the potential of the body and its desires. By defining the body linguistically; as an alternative to words, she exploits the classical ideal of the body as locus of pleasure and power. Typically she is attracted to extremes and socialized emotions, something felt when the body switches between looking and being looked at, touching and being touched. Her images explore the body as an expressive element, the way we alter our behavior when we feel ourselves to be acting, performing, or just being. She studied at Carnegie Mellon University Pittsburgh, the Surikov Institute Moscow, and graduated with a Master's degree from the University of Arts Berlin in 2007. Her work has been exhibited internationally at Aram Art Gallery, Seoul; Art in General, New York; Lumiar Cité, Lisbon; Neue Gesellschaft für bildende Kunst, Berlin; Anat Ebgi Gallery, Los Angeles; Neuer Berliner Kunstverein, Berlin; Palmengarten des Museum für Moderne Kunst, Frankfurt; Dubai Photo Exhibition, Dubai; NAK Neuer Aachener Kunstverein, Aachen; Video Art at Midnight, Kino Babylon, Berlin; Museum Abteiberg, Mönchengladbach; MAK Museum für Angewandte und Gegenwartskunst, Vienna; KW Institute for Contemporary Art, Berlin; NRW Forum, Düsseldorf; Villa Schöningen, Potsdam; Centro de Arte Contemporaneo in Quito, Ecuador; KNUST KUNZ Gallery, München; signs and symbols, New York et.al.
Program: Beauty, Sex & Shame – VAEFF 2022