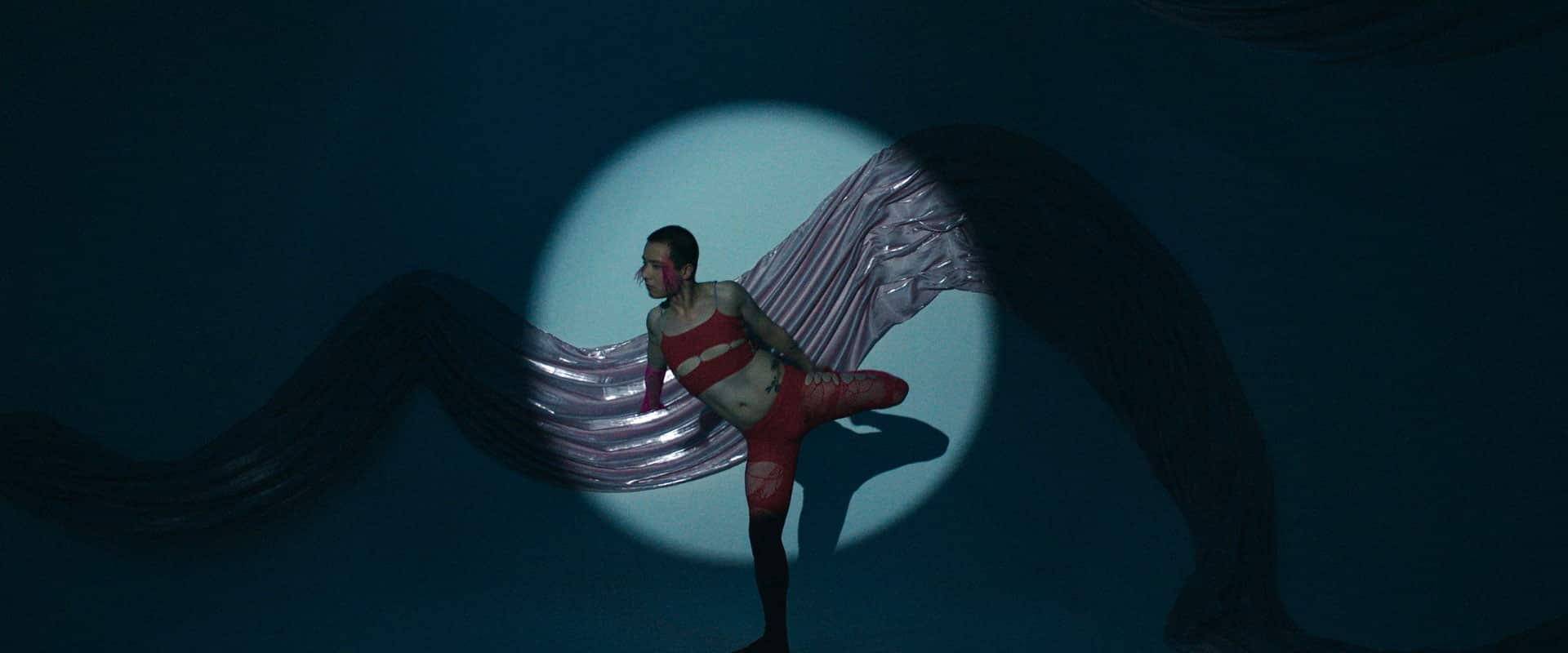 Director: Yining Zhou
Synopsis: Inspired by RUI, the Chinese dependent designer brand, the core concept of body positive would be carried over. In particular, referring to "feminine≠woman=soft" indicated by Rui Zhou, we also appeal to gender fluidity. Meanwhile, considering knits as the stretchy fabric, which are very gentle, delicate but show strong power and tension on the skin. Therefore, we invited a soft boy (at the physical sex level) to present his personal struggling story of gender fluid through contemporary dance.
Escape from me, escape from me, escape from me… How is a reconciliation journey of a soft-masculinity boy lead by gender fluid?
Bio: Yining Zhou is a director, and also works as a creative director and production designer. Yining is currently studying at MA Fashion Film and Digital Production at University of the Arts London. She graduated from Xi'an Jiaotong-Liverpool University with an undergraduate degree in Film and Television Production. As a result, she has extensive experience in producing traditional films, fashion films, TV programmes and advertising campaigns.
Yining is currently interested in skin and body positivity, capturing the beauty of the body from a uniquely female director's perspective. She often explores the various shapes and possibilities of skin and combines them with sound to express inner sensations. This has been the subject of her research throughout her postgraduate career, and the series currently includes "Sizzle Sizzle" and "Limitless".
Program: Beauty, Sex & Shame – VAEFF 2022