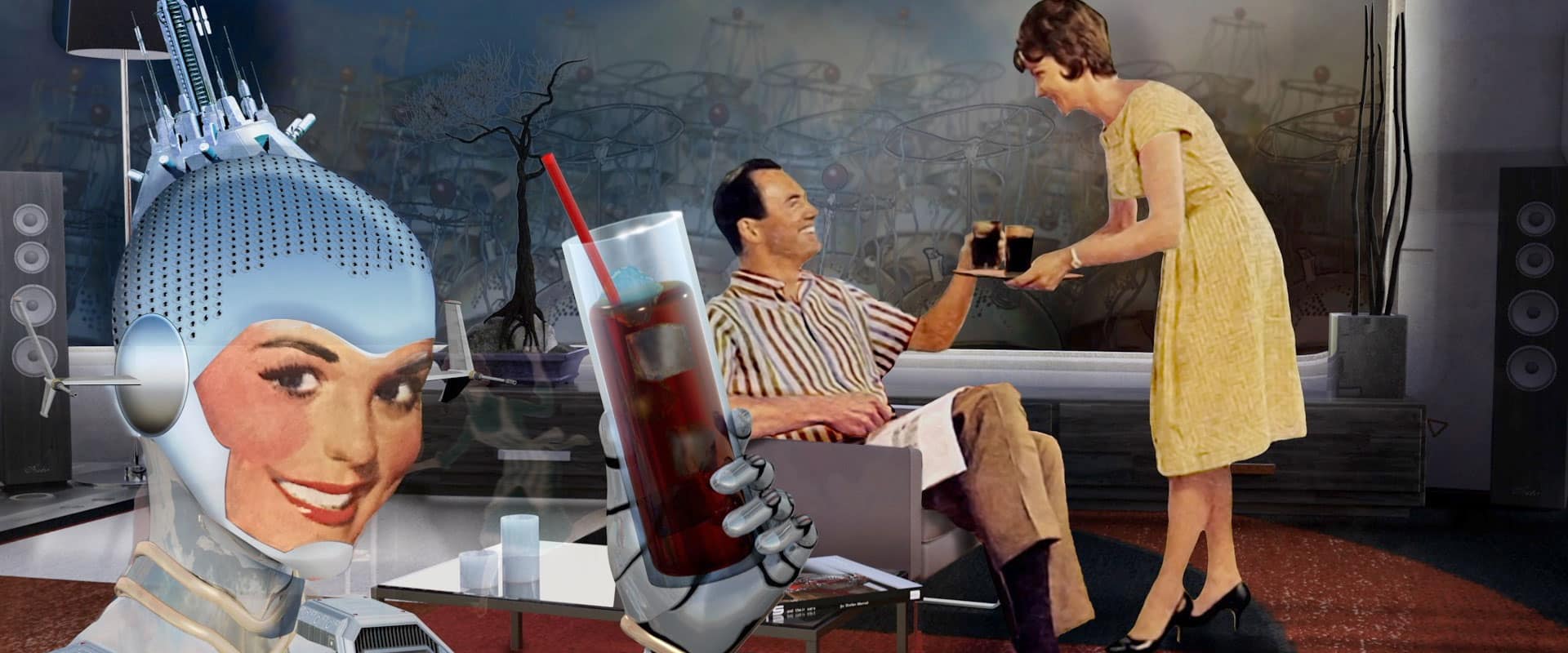 Director: Dean M Winkler and Donald S Butler
Synopsis: "Our America" is a short-form, non-narrative meditation on American 20th century industrial promises gone awry. The film explores the dreams of World War II America through imagery based on 1943 teacher aid posters called Our America which were distributed to schools throughout the U.S. From the vantage point of nearly a century later, the film examines how the innocent, celebratory intent of American ingenuity has led us on a path of unintended consequences. "Our America" follows "140 Characters" (2017), a short non-narrative film about the unfulfilled promises of internet technology.
Bio: Dean Winkler is a NYC-based film/television engineer and video artist. Career highlights include: Senior Engineer Production and Post Production, Doha Film Institute, supervising the production, post production and display of nine boundary-pushing immersive films for the new National Museum of Qatar; Executive Producer / CTO of Crossroads Films and Co-Founder/ President of Post Perfect. Winkler has collaborated / co-directed numerous video art projects including: "Act III" (1983) with John Sanborn and Philip Glass, "Good Morning Mr. Orwell" (1984) with Nam June Paik, "Perfect Lives" (1984) with Robert Ashley, "Luminaire" (1986) with John Sanborn and Don Butler, "Continuum" (1990) with Maureen Nappi, "Race Up Race Down" (2015) and "140 Characters"(2017) with Maureen Nappi and Don Butler. His works are in the permanent collections of institutions worldwide including the Donnell Film Library/New York Public Library , High Museum, Kitchen Center for Video Art, Musee d'art Moderne and Museum of Modern Art.
Donald S. Butler is a painter, computer animator and video artist. His career spans stage, screen and print. An early pioneer in the use of computer animation, he began his "Aloi" studies of robot animations in 1986. He has worked as a digital animator and digital compositor across the world including at Post Perfect in New York City and Industrial Light and Magic in California, where he contributed to major television and motion picture productions. He co-directed "140 Characters." Don currently resides in Queensland, Australia.