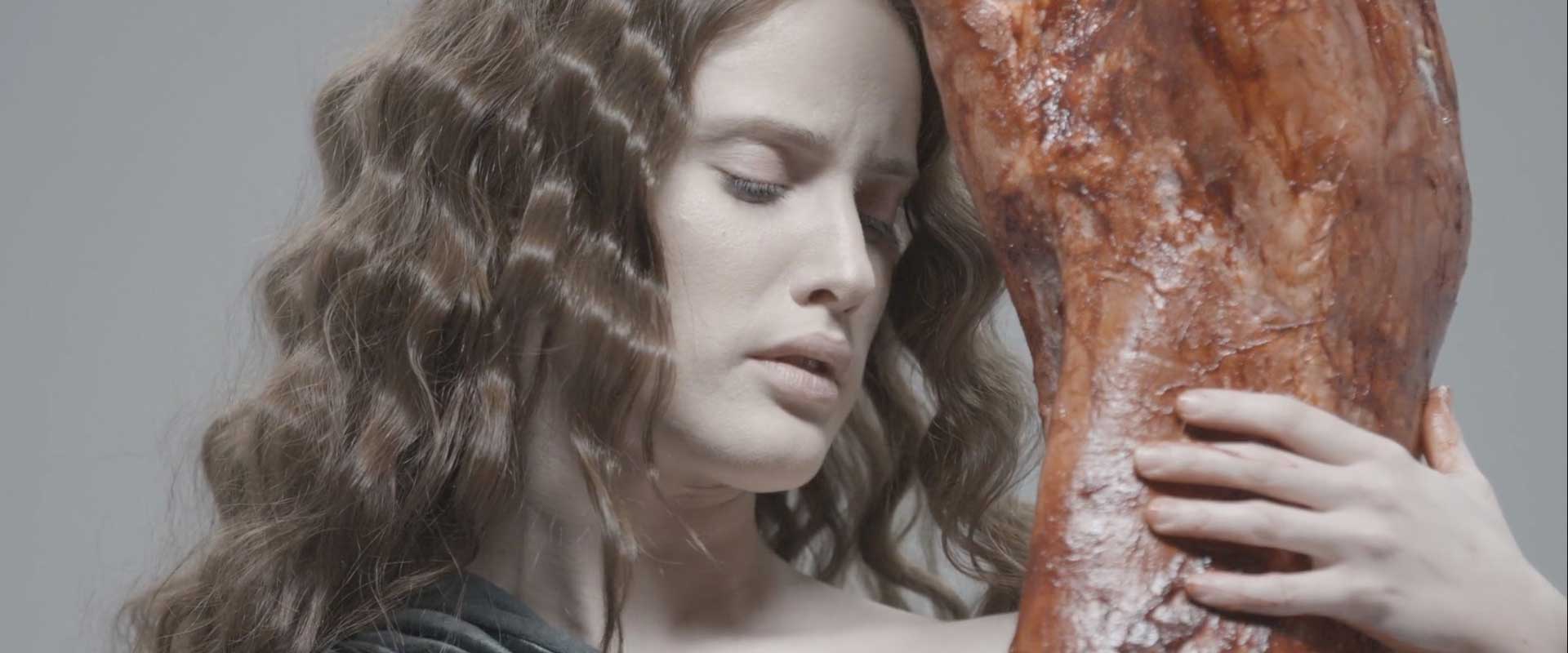 Director: Ana Valdés
Synopsis: This video is an advertisement for GOAT, a cryptic product marketed with an all too common disdain—taken here to an absurdist extreme—for women's "wellbeing". GOAT (the product) embodies a set of ideals that women are pressured to embrace by those who ignore, tolerate and/or reward sexual violence.
Bio: Born and raised in Mexico City, Ana Valdés began performing by participating in several Shakespeare plays and festivals, including the ESU Anglo-Mexican Foundation National Shakespeare Competition and Shakespeare Festival. She was awarded the opportunity to perform at Lincoln Center at the age of 15, and subsequently received a scholarship to BADA's Midsummer Conservatory Program at the age of 17. Her experience ranged from clowning workshops with Le Navet Bete, to Indian theatre, Bharatanatyam, taught by Indian performer Nandita Kalan Mehra, to physical theatre workshops with ESU Coordinator Stuart Cox and self-devised Theatre of Cruelty workshops. She then moved to New York City to attend New York University's Tisch School of the Arts for acting. She performed in the New York, New Works Festival as part of Sam Downey's "Law Of The Jungle", and continued to performed as part of a comedy club ensemble. Aside from her performance work, she explores her artistic impulses through video art and avant-garde film.
Program: Beauty, Sex & Shame – VAEFF 2020