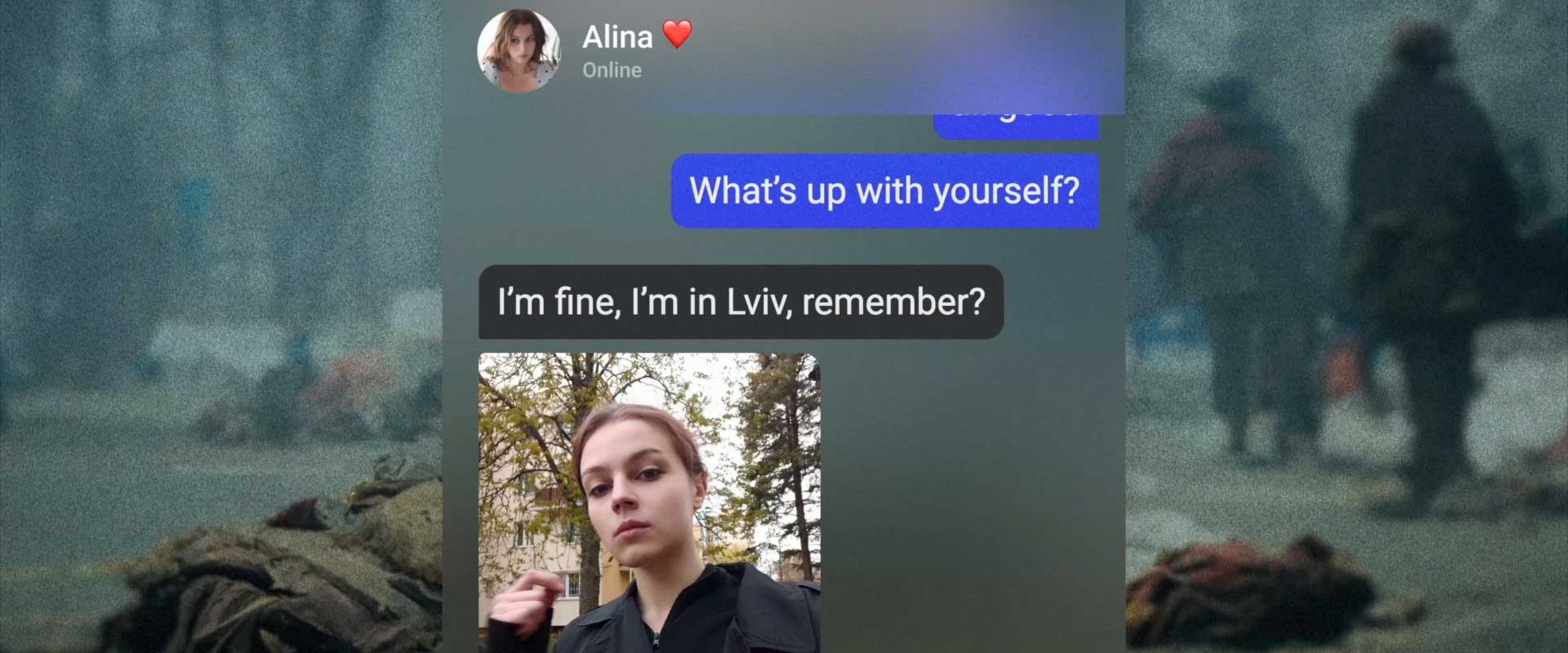 Director: Bohdan Romanko
Synopsis: This Ukrainian short – created using state-of-the-art technology – follows a heart-breaking chat between an ordinary Ukrainian man, compelled to join the defense forces on the front-line of the 2022 Russian War, and his emerging girlfriend who anxiously follows his journey as war rages all around him doing what she can to help.
Bio: Bohdan is the Founder and Creative Director of the Ukrainian Non-Profit entitled UAID. Under Bohdan's leadership, he has established a thriving group of volunteers who support Ukrainian heroes. From the first day of the full-scale Russian attack on Ukraine, everyone in UAID decided to be useful. We started volunteering to provide our people with much-needed equipment and supplies. Recently we've created a charity to amplify our efforts to help and raise funds. We support our compatriots on the front-line because Ukraine's victory on the battlefield is the primary ground for our country's further existence.
Despite war raging all around, Bohdan is a Senior UX designer at Pixetic, an Experienced Interface Specialist with a demonstrated history of working in the computer software industry. Strong arts and design professional skilled in User Experience (UX), Product design, User Interface Design, and Graphic Design.
Bohdan received his Masters Degree from the prestigious Lviv National Academy of Arts in Lviv, Ukraine.