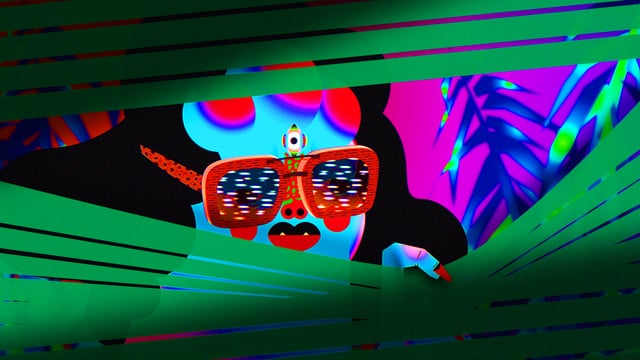 Wong Ping places experiences one might or might never have into the exclusive multi-hued worlds of his films, but always in their most twisted forms. VAEFF will screen "An Emo Nose" and "Raw Prada Avenue" at our festival this year. "Emo Nose" is about a man's strained relationship with his depressed nose and in "Raw Prada Avenue" high-end fashion seeps into his eclectic animation. His work is bizarre, fun, psychedelic, and a little bit bittersweet. Here is our short interview with Hong-Kong based animator Wong Ping.
One of the amazing things about your work is the color-saturated and surreal wonderland you create. Can you talk a little bit about your color scheme?

Many people have asked me this question. I used to take classes on color matching. I was not interested in it at all, because I think color matching rules are just ridiculous. There are a myriad of colors in the world. Why do we need a matching rule for them? I only utilize colors according to my preferences. If I love the color, I will use it, however "unreadable" it may be. I didn't realize there was such a difference between my use of color and other people's until I was asked this very question so many times.
"An Emo Nose" weaves together an impossible experience with elements from daily lives in Hong Kong. What's the motif for making "An Emo Nose"?  
Hong Kong is too crowded and noisy, so a lot of the times I just stay in the studio. My social skills were weakened by this so much because I just didn't want to go out and be social. It got so bad that I was even called "otaku" by others (*note: "Otaku" is a Japanese term for people with obsessive interests"/ "unable to relate with reality"). But then I thought to myself, am I a loner by nature? Or, did I start to enjoy loneliness because the friends around me were "ugly"?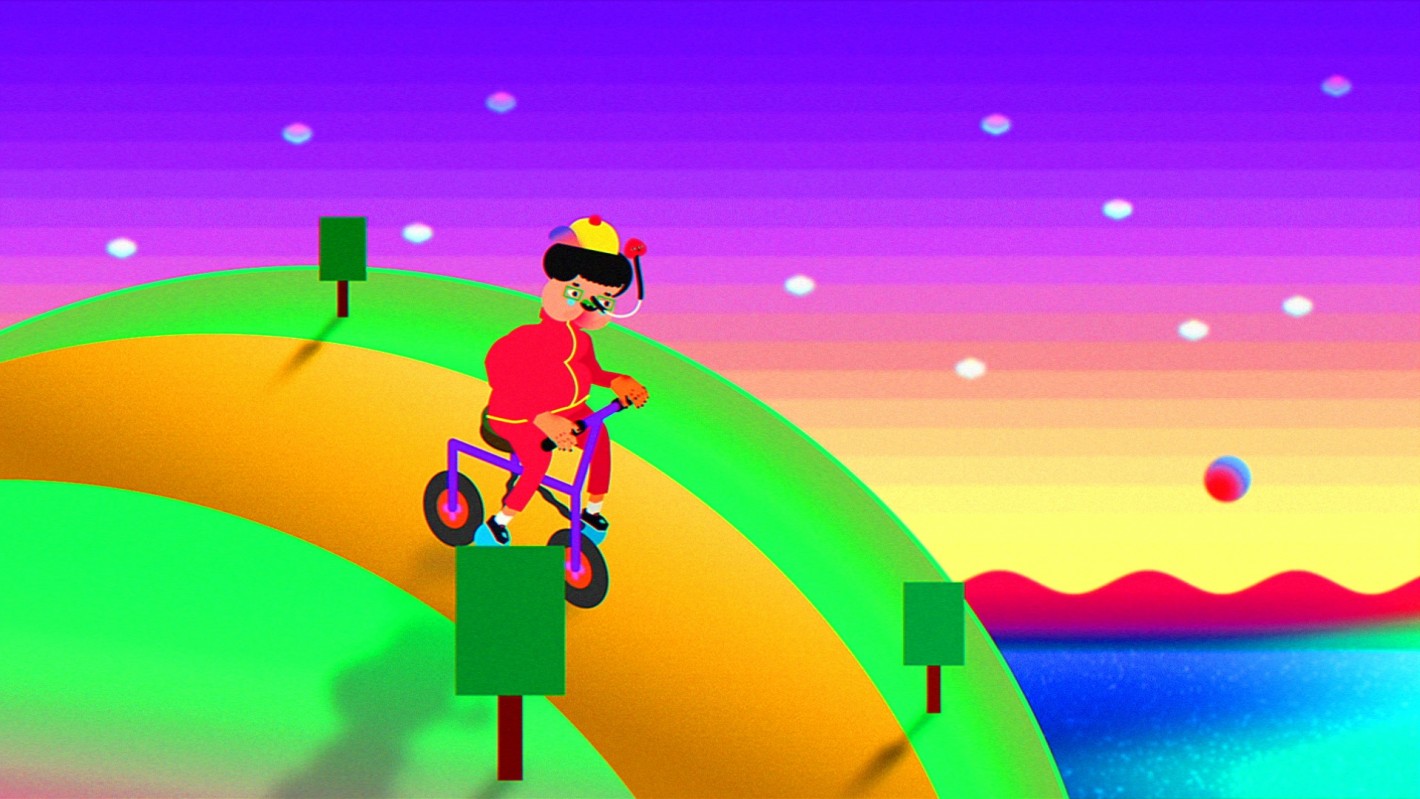 Raw Prada Avenue, as Prada's special eyewear project, has been presented as a virtual catwalk in a fashion show. Even using the theme of "catwalk", it's interesting to see how you incorporate voyeuristic elements in your work. Was it your first time working in fashion? What was your working process with Prada?

Yes, this was my first time collaborating with a fashion brand. I was very happy to be a part of it! There were six artists altogether working on this project. As inspiration, we were given three image strips of women walking from different angles and we needed to design a female character based on that. We also watched excerpts from movies like Wong Kar-wai's films, where most of the people inside used strange body movements. After this, they let us create three different types of body movements. In short, we needed to create six shots. The only requirement was that the female character wore PRADA RAW eyewear. There was no interference of any kind. Too much fun!

Raw Prada Avenue & An Emo Nose do not deal intensely with sex and violence, but a lot of your works, such as "Under the Lion's Crotch," "Lin Pink Pink," and "Slow Sex",  deal with sex and violence in a funny, playfully grotesque and sometimes even strangely warm-hearted way. Can you talk about this aspect in your work in general?

I always feel that truth, beauty and virtue are too boring. Sex and violence are elements that I love and are the most interested in. These became part of the language I use in telling my story, and I want this language to be as natural as it can be without overthinking anything. As long as it's fun, I will do it. Life would be too hard if you needed to explain to people why you create. The topics I choose are random and wide-ranging. For example, I made "Lin Pink Pink" after I saw my father's pink nipples. I made "Slow Sex" when the idea of long farewell, slow life, and slow culture were popular. My stories always start out random, playful, and absurd, but then I love to turn them into "legitimate" stories. For example, "Doggy Love," commissioned by NOWNESS, is a combination of my personal experiences and absurd imagination. It is very strange, but it still resonates with reality.